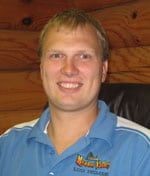 Brad Hansen
Log Siding Sales
brad@mvloghomes.com
Inventory Control was what Brad was charged with doing in 2003 when he joined Meadow Valley Log Homes. Since then he has taken on many more duties, and had others thrust upon him. If you need help with log siding, an estimate, a new product, a delivery, or especially log railing, Brad is the go to guy.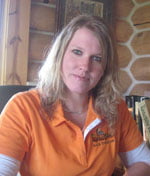 Barb Jewell
Senior Log Home Sales Associate
barb@mvloghomes.com

Barb started helping Meadow Valley Log Homes customers realize their log home dreams in the year 2001. She has helped dozens of families with their dream and is still close with many of them. She pays special attention to every detail and is especially creative and passionate when it comes to helping create your custom log home. Barb and her family realized their own Dream when they built their Meadow Valley Log Home in 2005.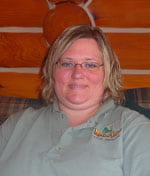 Rochelle Forschler
Office Manager
rochelle@mvloghomes.com
Rochelle was hand-picked for this position in 2011 sliding into the Meadow Valley Family seamlessly. With prior experience in accounts payable/receivable, payroll, office equipment, etc., she can usually tackle any challenge that is given to her.
Clayton Jewell
Log Home Draftsman
clayton@mvloghomes.com
Experienced in house, garage, barn, & out building designs, Clayton joined Meadow Valley Log Homes in 2014. From Design to construction he's worked all in between, including on his own Meadow Valley Log home. Call him to discuss your building ideas!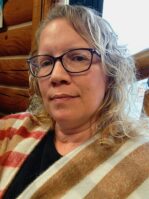 Heidi Sturek
Customer Service
heidi@mvloghomes.com
Heidi started with us in 2016.  With 10+ years in customer service she is a great asset to both our customers and team.  She handles phones, data entry, quoting, and more!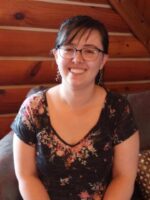 Cassidy Fox
Office Assistant
cassidy@mvloghomes.com
New to the office staff September 2019, Cassidy has been working in the mill since early 2018. No longer hewning siding or running logs, Cassidy moved inside to help wtih phones, data entry, and customer serivce.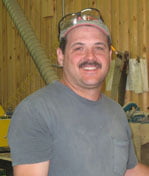 Cory Fox
Production Foreman
Since 1999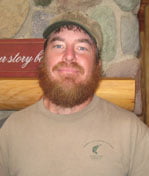 Chris Utke
Siding Sales
Since 2019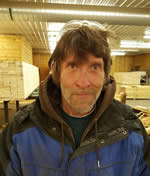 Dominic Reinwand
Since 2005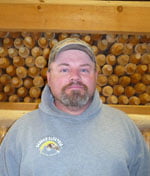 Kevin Robinson
Since 2012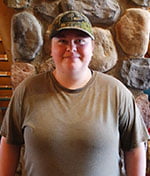 Kendell Robinson
Since 2017