The Bayview
(2108 Square Feet) 2 Bedrooms, 1.5 Baths
---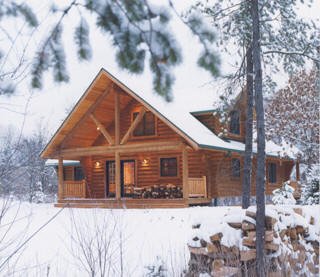 A truss roof porch on both the front and back of this plan make it an ideal lakeside home with grand entrances facing both the lake and the curb, but this house is beautiful in any setting.
First Floor 1184 sq. ft.
Loft Floor 764 sq. ft.
Sunroom 160 sq. ft.
Total 2108 sq. ft.