Antler Run
(3950 Square Feet) 4 Bedrooms, 3 Baths
---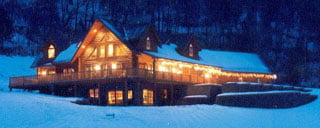 Four bedrooms and three baths are just for starters. A fireplace divides the kitchen from the great room. There is a large dining area off the kitchen as well as a laundry room and extra bathroom.
First Floor 1830 sq. ft.
Loft Floor 1350 sq. ft.
Hobby Room 770 sq. ft.
Total 3950 sq. ft.